Director of anticipated International Baccalaureate program
February 12, 2020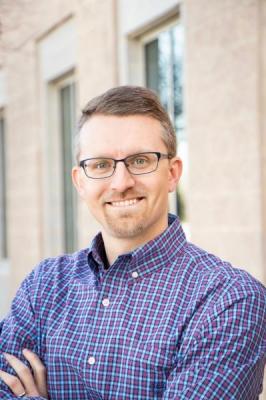 St. Frederick High School is pleased to announce our director for the anticipated International Baccalaureate program, Dr. Brice Jones. Dr. Jones will provide the leadership and expertise needed to implement the International Baccalaureate program and enhance the overall academic experience at St. Frederick High School. He will join the faculty and staff on Wednesday, April 1st. His extensive background will be an invaluable resource for our school bringing his passion for academics to every student. He will inspire our students to strive for and achieve their individual God-given potential.
Jones received his Ph.D. from Concordia University (Montreal), his M.A. from Yale University, and his B.A. from Lee University.
"I am very excited to be joining St. Frederick High School," said Jones. "I look forward to working with the current administration and teachers to develop and implement an internationally recognized curriculum that will distinguish St. Frederick High School and attract students that strive for academic excellence. This rigorous educational framework will prepare students to be critical thinkers as well as responsible citizens who will lead fulfilling lives. This is an exciting time to be a Warrior. The future of St. Frederick High School is bright!"
Jones has taught religion and western civilization courses in higher education and maintains an active commitment to scholarly research. He has published two academic books and currently serves on the editorial board of the Journal of Biblical Literature, "the flagship journal of the field of biblical studies." His doctoral dissertation and subsequent research has largely focused on the study of ancient Greek and Coptic manuscripts from Egypt. He has been cited for his expertise in national and international media outlets including The New York Times, CNN, and The Telegraph.
"During our extensive research about the IB program, I realized that the IB Coordinator position would be critical to the program's success. Upon meeting Dr. Jones it was evident that this renaissance man was the perfect fit for the IB program. His resume demonstrates his extensive knowledge, experiences, and talents. We are blessed to have someone of his caliber join our St. Frederick family" says Dr. Caryn Wiggins.
Prior to coming to St. Frederick High School, Jones was the Director of Grants Development at Louisiana Delta Community College. He also worked in the offices of Admissions, Public Information, and Sponsored Programs and Research at the University of Louisiana Monroe over the course of four years.
Jones is an avid deer hunter, tournament bass angler, photographer, and musician. He is married to his wife of 10 years, Meghan. They have three children and reside in West Monroe.