Branding Guidelines
Official Name
The official name of the school is "St. Frederick High School". In all forms of communication, the school should be referred to as "St. Frederick High School", "St. Frederick", or "SFHS". Official school communication should never address the school as "St. Freds". The official sub-name heading is "Serving grades 7 – 12" and this line should appear directly underneath the official name.
Official Logo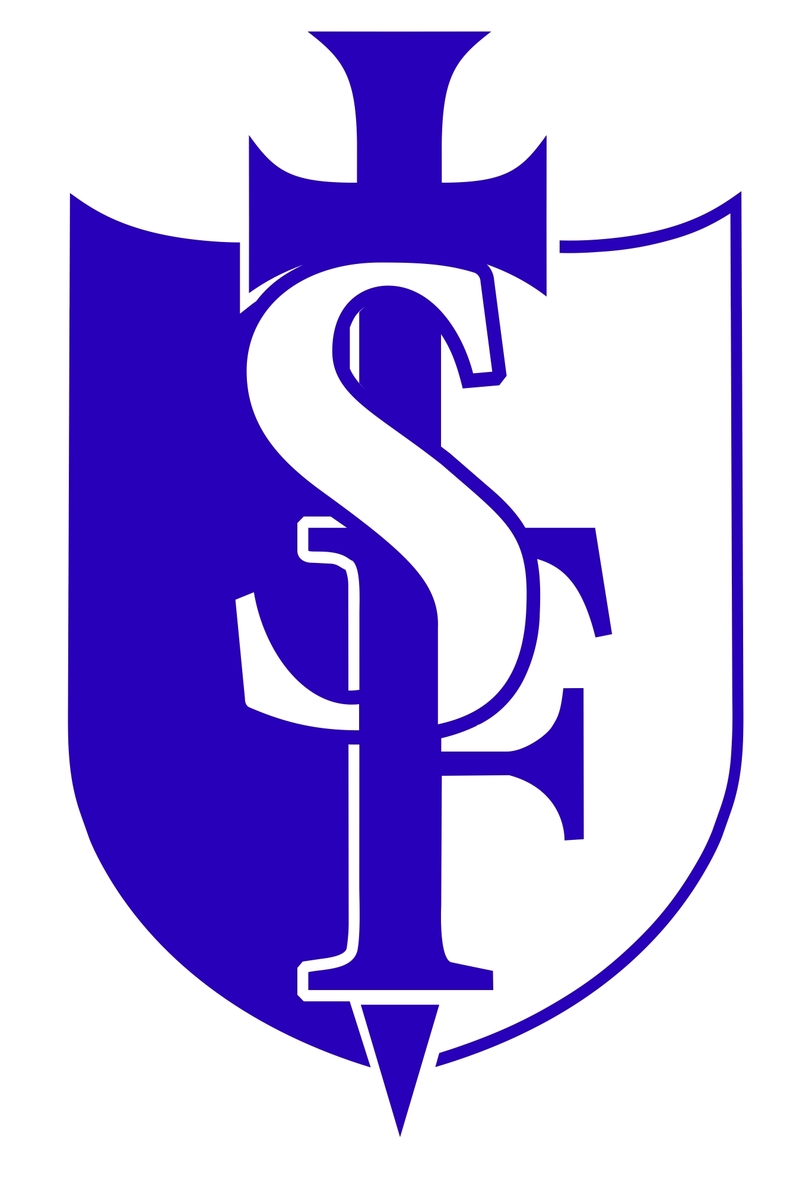 The official logo can be identified by the interlocking "S" and "F", with the "S" always over the top of the "F", and a space between the top of the "S" and the handle of the sword. The right side of the shield is always white, and the left is blue. There is a transparent version (all white) of the official logo to be used as a watermark on approved images. When used on a royal blue background such as a blue t-shirt or cup, the white watermark version should be reversed so that the "S" appears white and the right side of the shield appears white.
Official Seal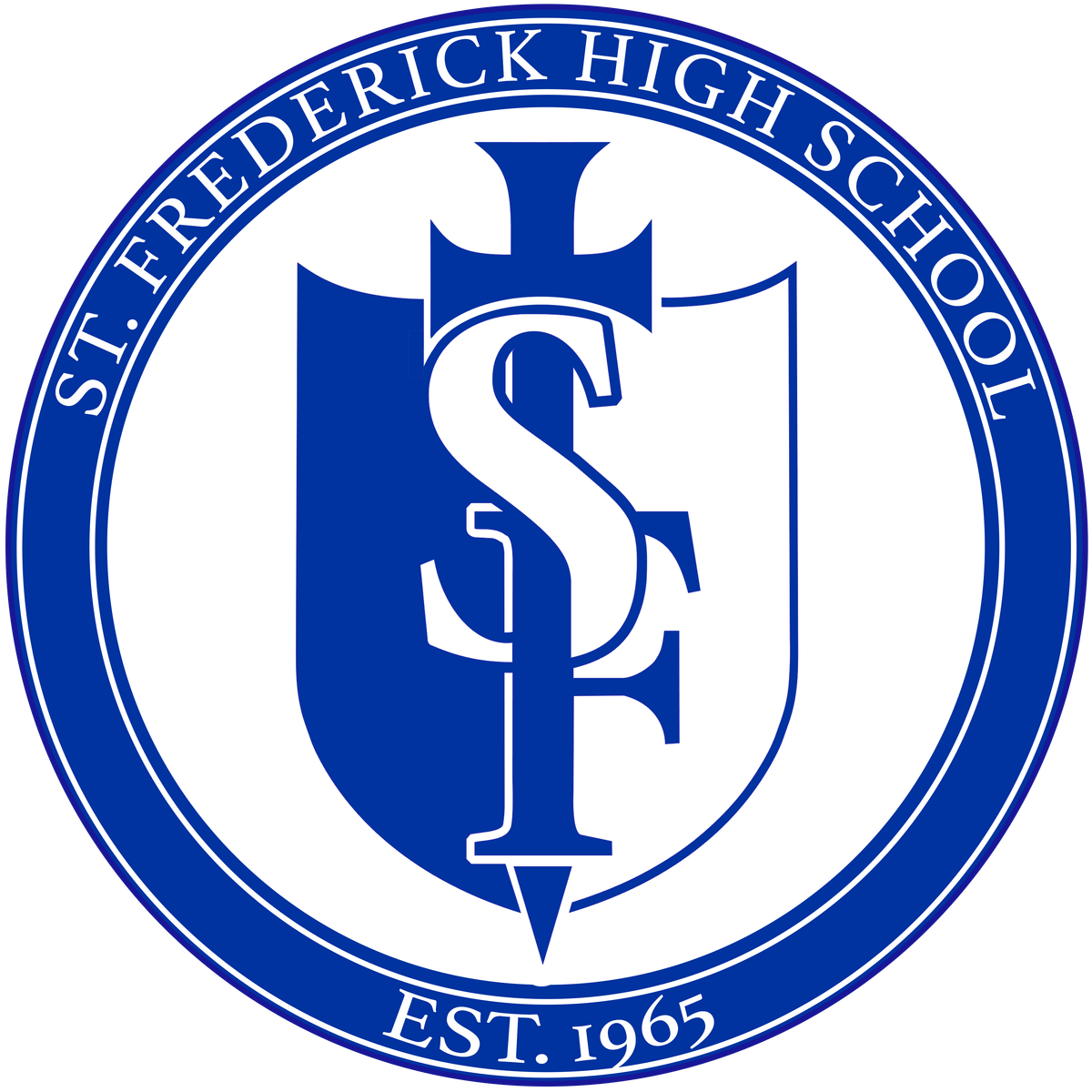 The official seal uses the official logo surrounded by a band containing the school name and year established. The official seal is to appear on formal correspondence such as graduation invitations, thank you cards, letterhead, and diplomas.
Official Colors
The official primary colors are royal blue and white. The official secondary color is black. These are the only colors to be used on any printing, web usage, clothing, or painting of anything around campus. Any paint purchased must be color-matched to the specifications below.
Royal Blue:
RGB 0, 51, 160
Pantone PMS 286C
CMYK 100%, 68%, 0%, 37%
White:
RGB 255, 255, 255
Pantone n/a
CMYK 0/0/0/0
Black:
RGB 0/0/0
Pantone Black C or Black U
CMYK 50/50/50/100
Official Font
The official font is Times New Roman.
Guidelines
Any deviation from the above brand guidelines MUST be cleared through the Director of Development. No department or group, including athletics, may create merchandise or generate print or web content without prior authorization and approval from the Development office.
This policy was approved by the St. Frederick High School Board of Directors on February 27, 2023 and takes immediate effect.
Downloads
Logo
Seal Logo