SFHS Receives Two Grant Awards
October 28, 2020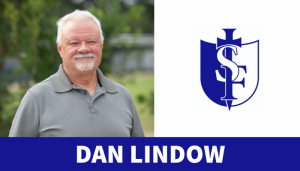 St. Frederick High School (SFHS) faculty member Dan Lindow has received two grant awards, both of which will go toward advancing the education of students at SFHS.
Entergy awarded Lindow a Micro Grant totaling $905.50 for the purchase of 1 MakerBot teacher certification and 30 MakerBot student certifications. This program gives students a proven edge with design thinking skills and hands-on 3-D printing training. In addition, it gives Lindow the expertise in 3-D printing to stand out as STEM educational leader. It provides the tools for teacher and student to engage in cutting-edge projects, sets a foundation for measuring STEM proficiency, and it empowers students with 21st-century career skills.
The Junior League of Monroe awarded Lindow and co-applicant Elizabeth Griffon, a SHFS biology and A&P teacher, a $499 grant for the purchase of a beehive for the school's ground gardens. The beehive is part of a three-year project that is intended to create an environment where SFHS students can get hands-on experience in growing healthy plants and taking care of animals. This is the third year of the project, and the students will be taught how to maintain and check the health of the bees in the hive and check for signs that both plants and bees are benefiting from the gardens.
"These grants will help provide resources to our students that will benefit them in their learning," said Lindow. "The certifications are significant because the students can list them in their resume and carry the certification with them into college and the workforce. The beehive adds to our growing gardens and gives students hands-on learning opportunities that make their learning of biology come to life."
Lindow teaches Physical Science, CAD, Web Design and sponsors the Horticulture Club. Griffon teaches Biology and Anatomy and Physiology and is involved with development of the on-campus gardens.
To learn more about St. Frederick High School, please visit stfrederickhigh.org or call 318-323-9636.