Louisiana Science and Engineering Fair
March 25, 2022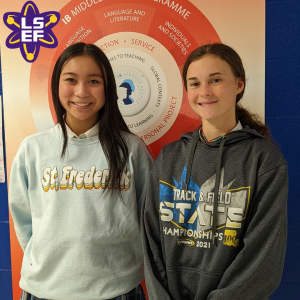 Congratulations to Julianna Tan and Bradie Eppinette for strong showings at LSU's annual Louisiana Science and Engineering Fair!
Julianna's entry "What You Can't See... Can Hurt You (Food Safety with Hyperspectral Imaging)" placed 2nd in Microbiology, and Bradie's "Choose Your Stride!" placed in 2nd in Physics and Astronomy.
Excellent work, ladies. Go Warriors!